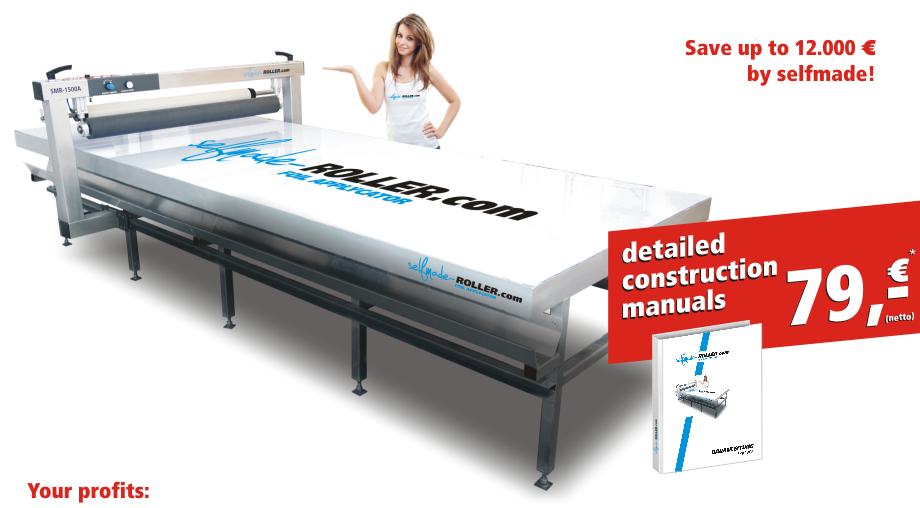 step by step instruction

drill-template incl.

pneumatic-diagrams incl. (composite parts)

basic format 1500x4000mm (matches for shield-plates up to 1600x4000mm)

depending on your needs you can reduce or scale up size.

Pressure is adjustable

cost overview incl.

order-list for all components incl. (with expectable price)

tool-list (no need for special tools)

supplier-list for all components incl. (with expectable price)

useful tips and informations incl.

contruction time about 10 days

massive and solid construction type (much more solid then some buyables)

lern a lot about metall construction and have fun at that!
You dont want to or you are not able to build your own Selfmade-Roller?
Just ask your lokal metalworker or locksmith. They can take it up and biuld the constuction. At the end of the day this method is still much more cheaper and economical then a buyable laminator.
To be honest, the flatbad-laminators are not a technical marvel. With little technical skills you can do it yourself and save a lot of money. But without an instruction and construction plan this is an exceedingly difficult matter an a enormous amount of time.
The result of a misplanning may makes you pay dearly. The development took about 600 working hours for us. If you make a projection to a low hourly rate, this isnt lucrative. Alltogehter we took about 1,5 years to perfect the system. We tested and improved and tested and improved....until the Selfmade-Roller was perfect! Now you can save this expenses and trouble.
The advantages of a foil-applicator:
very easy laminating
quick apply of aplicationtape
quick assembly of foils, particularly for large plates, but also for small plates

perfect

preassamble and weeding because of the transmitted light unit

functional workbench for all signmaker-tasks
perfect foil-cutting on the selfhealing material
save precious time
Enjoy the self-construction!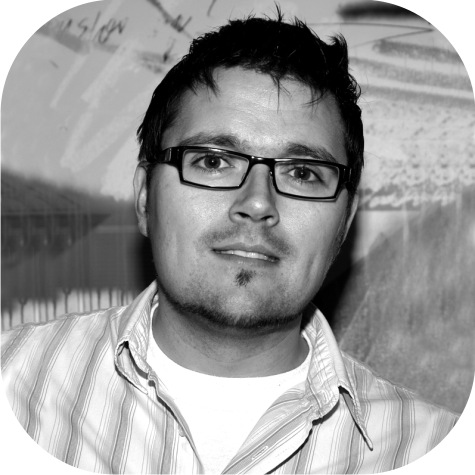 best regards Klaas Dittmer
Our Media-, Parts- and Productpartners: